WEN DPA2412T is good to expand your workspace covering area from 23-7/8 inches width and 11-7/8 inches depth. This is a large size table that measures 23-7/8 inches by 11-7/8 inches by 1 inch. The WEN drill press table can greatly fit any drill press table between 5 and 16 inches in width.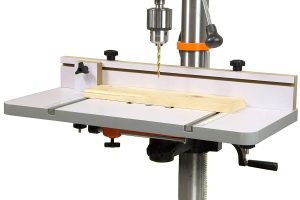 This drill press table by WEN comes with required accessories including an adjustable fence, a sliding fence stop block, onboard rulers and a two-year warranty also. WEN DPA2412T is designed to fit all drill press series by WEN. Yes, it works with entire line of WEN drill presses including WEN 4208 8-inch drill press, WEN 4210 & 4212 drill presses, WEN 4214 12-inch, WEN, 4225 15-inch and WEN 4227 17 inches drill press.
Also WEN DPA2412T comes with a universal fit that allows for installation on the various drill presses on the market. You just need to tighten the mounting clamps onto tables anywhere from 5 to 16 inches in width.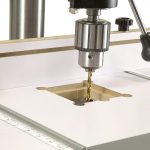 Features
Expandable by 275 square inches
Large table size measures 23-7/8 by 11-7/8 by 1 inches
Compatible with various drill presses measuring from 5-inch to 16-inch in width including all WEN drill press series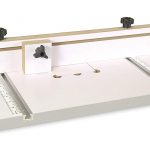 Highlights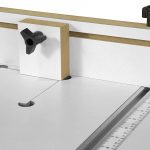 | | |
| --- | --- |
| Removable insert | Allows users to drill completely through their work-piece without damaging the table. |
| Works with all WEN drill press models | 4208, 4210, 4212, 4214, 4225 and 4227 |
| Acceptable width | Anywhere from 5-inch to 16-inch |
| Warranty | 2-year warranty and backed by a friendly customer help |
| Size | 23-7/8 inches by 11-7/8 inches |
| Onboard rulers | The onboard rulers maximize accuracy of precise and even cuts |
| Item model number | DPA2412T |
| Product dimensions | 23.9 x 11.9 x 4 inches |
WEN DPA2412T 24 in. x 12 in. Drill Press Table will surely take your drill press to the next level. Because it is a specious 23-7/8 by 11-7/8 inches table and creates an additional 275 square inches of space of your projects. It also comes with the onboard rulers for the greater accuracy delivering precise and even cuts. Read more…
YouTube Videos – WEN DPA2412T
WEN drill press table: Worth $50?
---
Wen Drill Press Table Review
---
Review Wen Drill Press Table – Home Depot Seeds Review
---
WEN 4214 12″ Variable Speed Drill Press with Cross Laser and Work Light – Unboxing and Assembly
---
More Images of WEN DPA2412T 24 in. x 12 in. Drill Press Table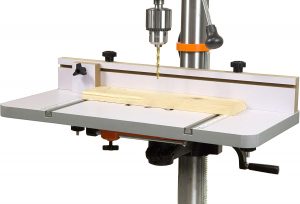 ---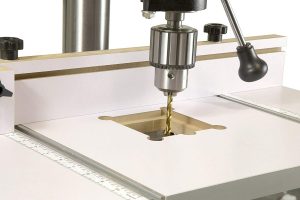 ---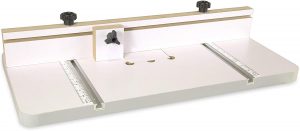 ---

---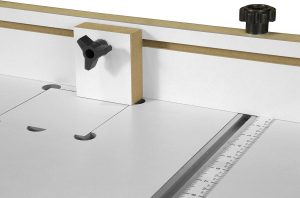 ---
Features
Includes an adjustable fence, a sliding fence stop block, onboard rulers, and a two-year warranty
Spacious table measures in at 23-7/8 x 11-7/8 x 1 inches
Designed to fit the entire WEN Drill Press Series
Expand your workspace by 275 square inches (23-7/8 inch width, 11-7/8 inch depth)
Fits any drill press table between 5 and 16 inches in width
Specs:
Item Weight: 10.5 pounds
Product Dimensions: 23.9 x 11.9 x 4 inches
Item model number: DPA2412T
Style: Drill Press: Table
Measurement System: Metric
Included Components: Drill Press Table
---
Reviews
https://healthyhandyman.com/best-drill-press-tables/
---
[home]