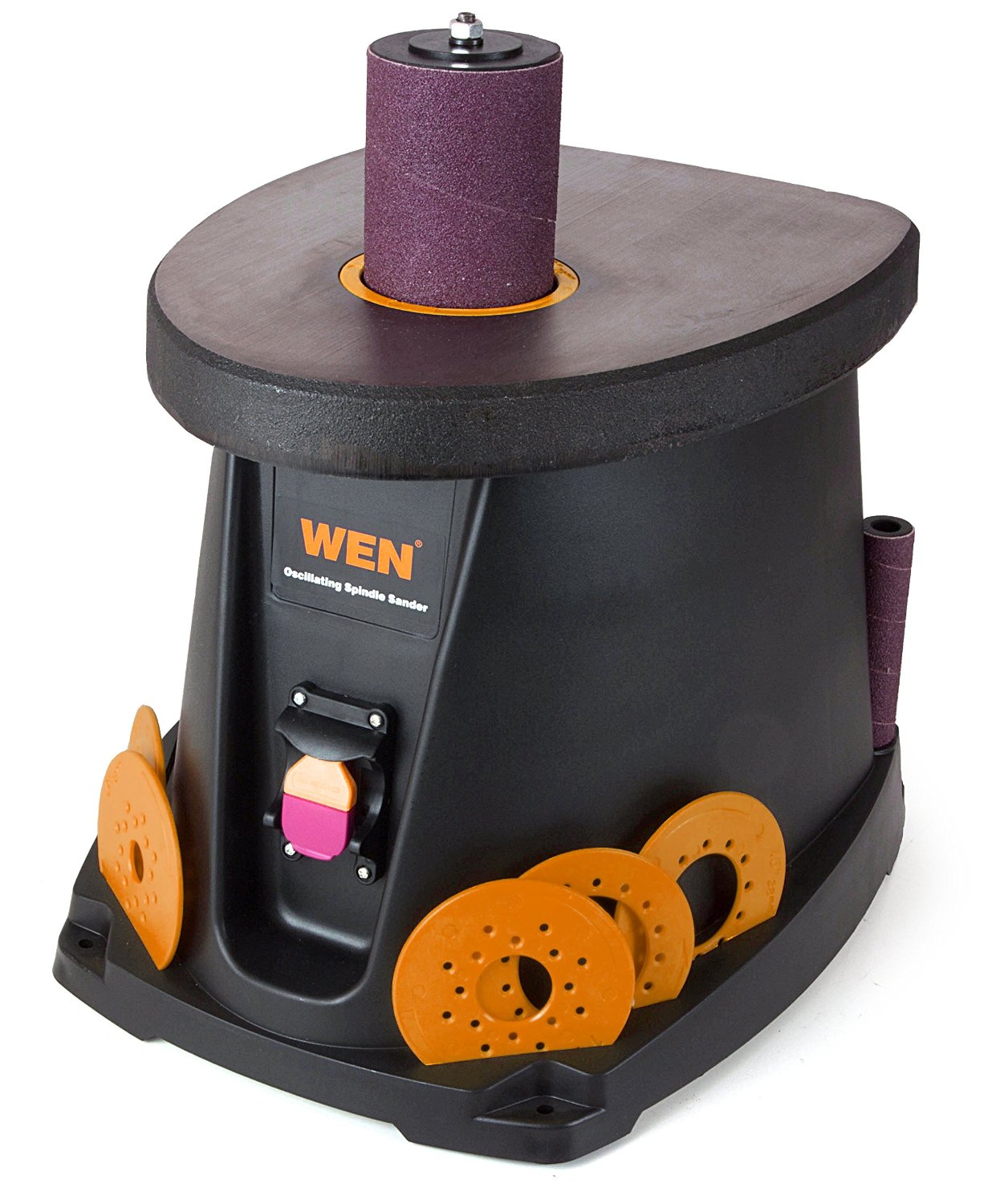 WEN 6510 Oscillating Spindle Sander is a great sanding tool that easily smooths out arcs, curves and odd shapes.
It features easy-to-swap plates and drums, and it is built in a lightweight design for easy mobility when required. It weighs approx. 35 pounds but it delivers great result. It has a quiet 3.5 AMP motor and the sanding spindle moves up to 58 oscillations and 2000 rotations/minute with a 5/8 inch stroke.
The package comes with 6 sanding sleeve attachment sizes such as 1/2, 3/4, 1, 1-1/2, 2 and 3 inches to meet every situations you face. WEN 6510 Oscillating Spindle Sander also comes with an on-board storage that keeps the spindles, sleeves, table inserts and spindle washers organized and they are accessible for quick changes.
The dust extractor can be used to collect airborne dust particles to ensure a cleaner working surface and shop so that you can keep working.
WEN 6510 Oscillating Spindle Sander comes with 2 years of warranty, award-winning customer service and wider national network of skilled service technicians. WEN 6510 Oscillating Spindle Sander lets you explore the creativity you have and makes the sanding task a breeze. Read more…