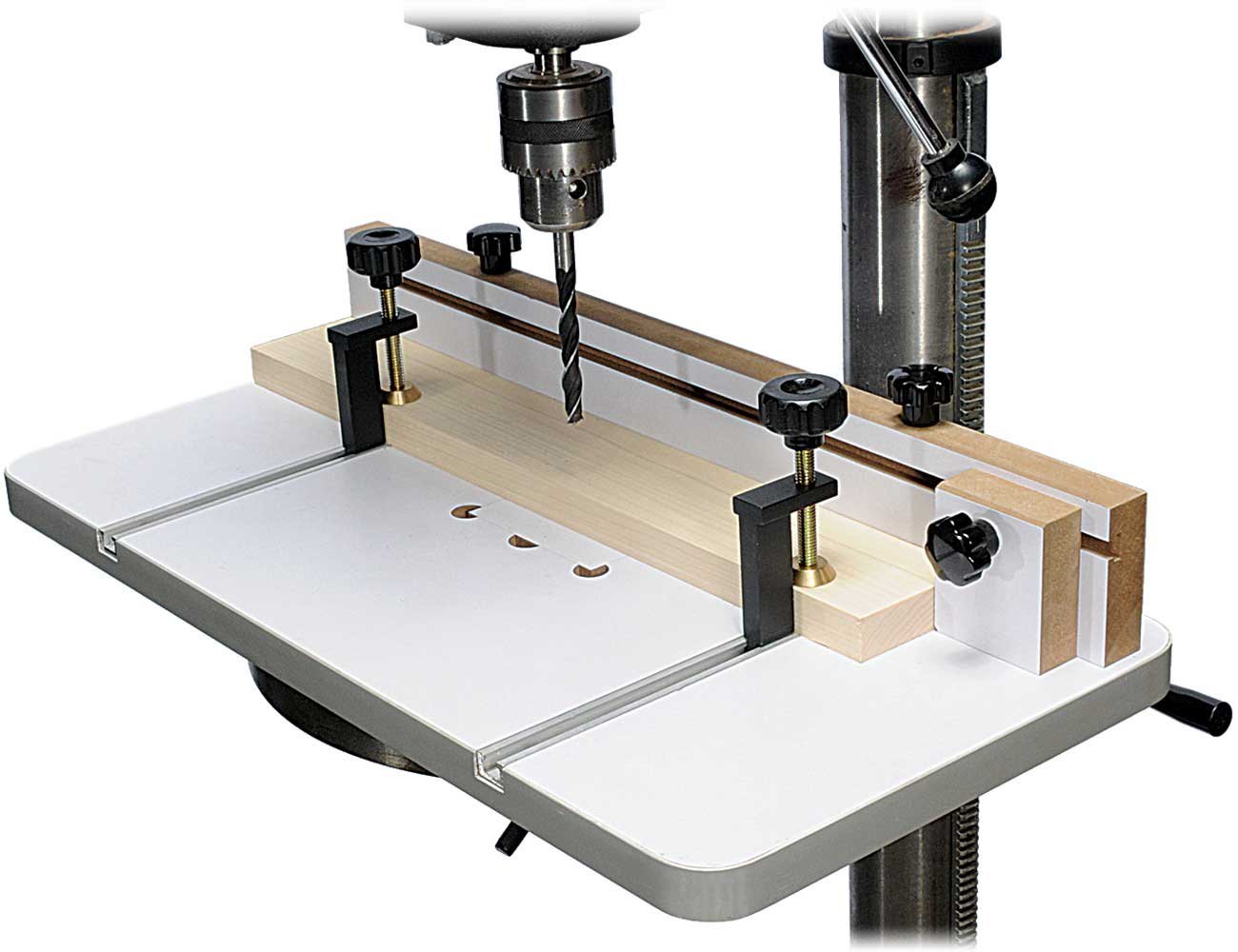 MLCS 2326 Drill Press Table is made in the size of 12 x 24 inches and 7/8-inch thick MDF/melamine.
It comes with 2 T-tracks to hold downs, has a fence that is good for increasing holding power and a detachable insert, which is drilled for any size sanding drum. MLCS 2326 Drill Press Table can easily be mounted to all drill presses without any changes.
This table works with all those drill presses that have parallel slots 9-5/8 inches on centre bolts. It can be clamped from the outside on tables that are less than 9-3/8 inches wide. If your table is not within the same measures then you can redrill a 1-3/8-inch hole and re-position the rods anywhere as per your requirements. Please make sure a drill press is not included with this product.
You are going to buy MLCS 2326 Drill Press Table with T-track hold downs at very low price. These useful metal T-track clamps work on any T-track that requires a 1/4-inch or 5/6-inch hex head bolt. Read more…
---
[home]