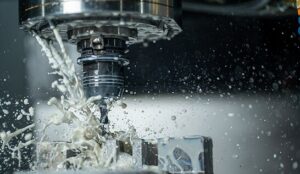 Floor drilling, also known as boring, is a simple process, but one wrong move can ruin the entire process. Floor installation and installing composite decking board is an entirely different process than floor drilling. Many factors need to be considered when preparing to drill a floor, ranging from its material to choosing the suitable type of floor drilling machine. Here is everything you need to know about floor drilling and how to make it more effective:
Check Your Drilling Speed:
The correct drilling speed varies according to the material of the floor you are drilling, bit types, and diameter. However, there are two rules that you must follow: you must always decrease the speed as diameter increases and slow down for steel. Some drilling equipment has different speed dials on them, while for others, you need to change the belt positions on pulleys. Usually, you can find a graph of which belt position will give which speed on most drill presses. Don't forget to release the motor lock before changing the position of the belt. 
Drilling through Tiles:
The variety of floor or wall materials requires different types of drilling. Likewise, if you want to drill through ceramic tile, use a carbide bit; if it is glass or porcelain tile, go for a diamond-tipped bit. When you have no idea which type of tile you have, a diamond-tipped bit will work well for you and help you drill relatively smoothly. Drill slowly, in the beginning, to make sure that the hole is going where you want it to be. Once the hole is drilled, increase the speed of the drill to make the work faster. 
Drilling without Expensive Drilling Equipment:
If you are doing a DIY project, buying professional and expensive drilling tools can be difficult. The good news is you can drill through tile without drilling tools. Here is how to do it the other way:
Draw a hole outline with a grease pencil. Use a ¼ inch masonry bit to drill closely-spaced holes around the circle, tap the remaining tile lightly with a hammer. Be patient while you tap inside the outline, as it might take a while to break free. The edges might be rough, but you can put some decorative escutcheon late around to hide it. 
Drill with Firm Hand and Steady Pressure:
If you are drilling concrete screws on the floor, tests always make the process more effective. If you aren't putting enough downward pressure, the screw can slip off. Make sure to keep constant pressure on the screw. Also, focus on your drill's speed. Make sure to increase or decrease it to maintain stable drilling. 
Using an Existing Hole First:
If you have purchased an already existing property, you have a great chance to find an already existing hole. Previous contractors might have drilled holes already in places where you feel the need to drill. Look around carefully; if you can find a hole, what else can be better than that?
The Bottom Line:
Now that you know how to drill floors effectively and safely, you can start the process right away. Do a little research before buying the gear to drill the floor. There are various machines for different tasks and choosing the right one is key to get started with the process. Moreover, if you are not well aware of the process, then do not shy away from hiring a professional to get the task done rightly! 

[home]