Choosing the best drill press can be a laborious process. There are many varieties, but most people prefer a drill press that will run with variable speeds. You need to choose one that will deliver the convenience upon need! How do you get one out of many options that are available in every best-selling platform? You need to consider the quality features that every drill press machine do possess! Klutch Floor Drill Press is the quality type that will warm your heart following its fantastic versatility! Let's consider the key elements that put it at the top list!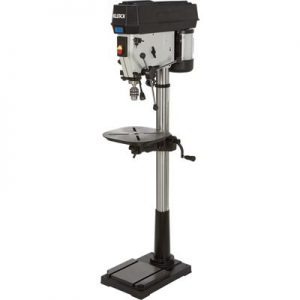 Key features
Notably, this fantastic drill press is currently available at Amazon, and it's trending! The consumers are very pleased, and they are positively reviewing this smart drill press! The variable speed features with also an intelligent digital display are the technological features that the Klutch Floor Drill Press possess! This is exceptionally so good for a drill press and for sure it's not a standard feature, especially for the woodworking tools!
The chuck capacity of the Klutch Floor Drill Press is 5/8 inch with a drilling capacity that can go up to 1 inch. The vertical stroke is a six inches capacity hence confirming how useful this tool can be when it comes to convenience. Klutch Floor Drill Press can also swing for up to 17 inches, therefore, increasing the working versatility with this fantastic smart drill press tool. Other quality features are the 45-degree table tilt that also offers a multitude of drilling angles! Drilling is not a one-position practice, and therefore the inclination is useful and that's why the machine takes care of such provisions!
Other relevant, beneficial features are the depth lock with a ball knob handle that will ensure that the precise adjustments are achieved. The knobs will hold the drill press in position to ensure that the accurate and accurate holes are held at the right place without unnecessary shifting that might interfere with the accuracy of the holes!
More Images of Klutch Floor Drill Press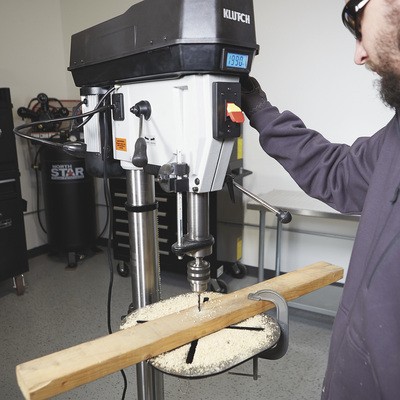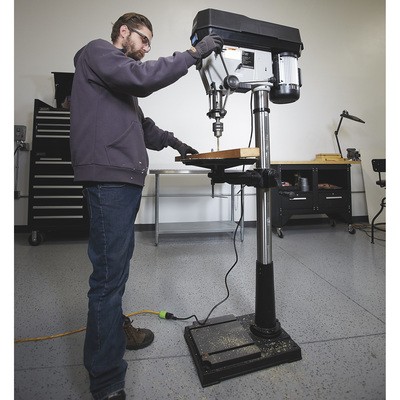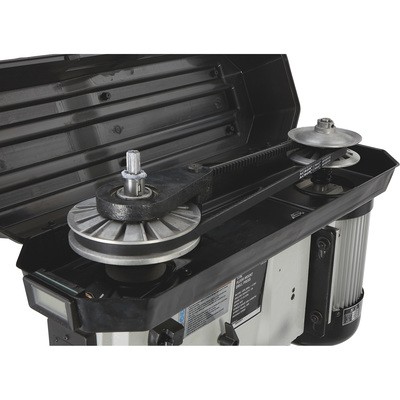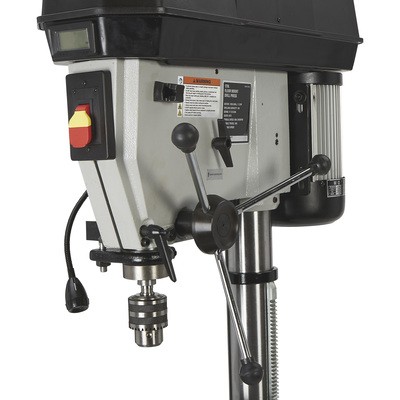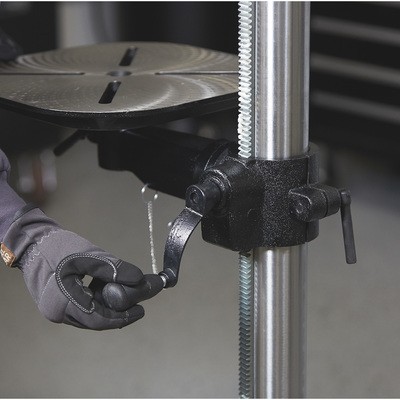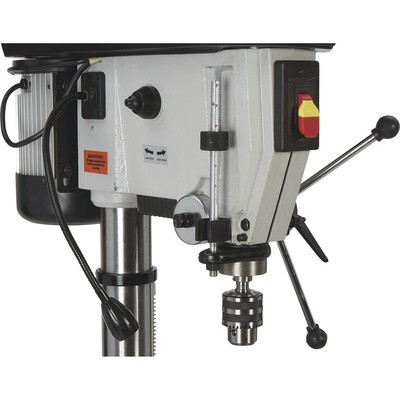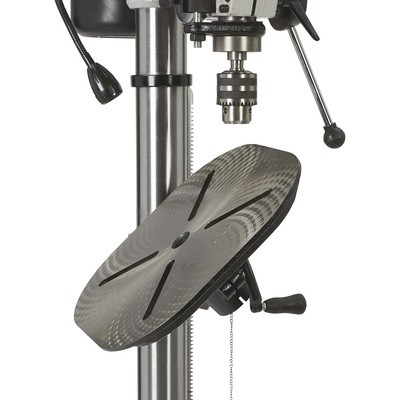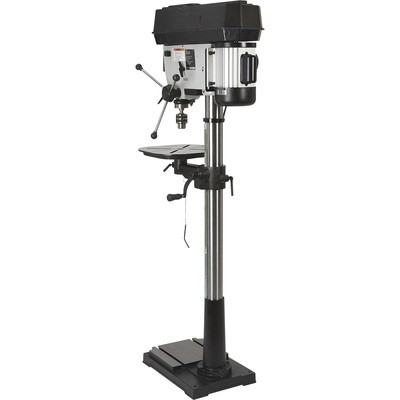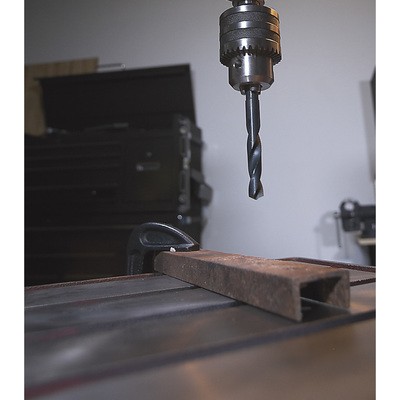 More Details
Depth lock with a ball knob handle for precise adjustments that stay true, hole after hole
Roomy 14in. x 14in. worktable
13 Amp rating
vertical stroke
Includes a gooseneck LED light to illuminate your work surface
Built-in chuck key storage keeps the chuck close at hand and easy to find
5/8in. chuck capacity with 1in. maximum drilling capacity
Digital display for easy reading
45 degree table tilt offers a multitude of drilling angles
28 3/4in.L x 14 1/2in.W x 68 7/8in.H overall size
swing adds versatility
Key Specifications:
Drilling Capacity: (in.)
Swing: 17 in.
Item No. 49385
Draw Bar: Ball type
HP: 1.5
Volts: 120
Manufacturer's Warranty: 1 year Limited Warranty
Chuck Size (in.): 5/8
Brand: Klutch
Stand Included: Yes
Speed (RPM): 600–2,400
Speeds (qty.): Variable
Ship Weight: 237.0 lbs
360° Head Swivel: No
Vertical Stroke: 6 in.
Light Included: Yes
Worktable L x W (in.): 14 x 14
Dimensions L x W x H (in.): 28 3/4 x 14 1/2 x 68 7/8
Conclusion
To conclude, Klutch Floor Drill Press is the best kind of drill press machines. It will deliver quality and precise drills in woods, metals, and any other materials! Consider this smart design and get the best that is rarely achieved with other quick drill press tables! It's affordable a versatile tool! Read more…
[home]