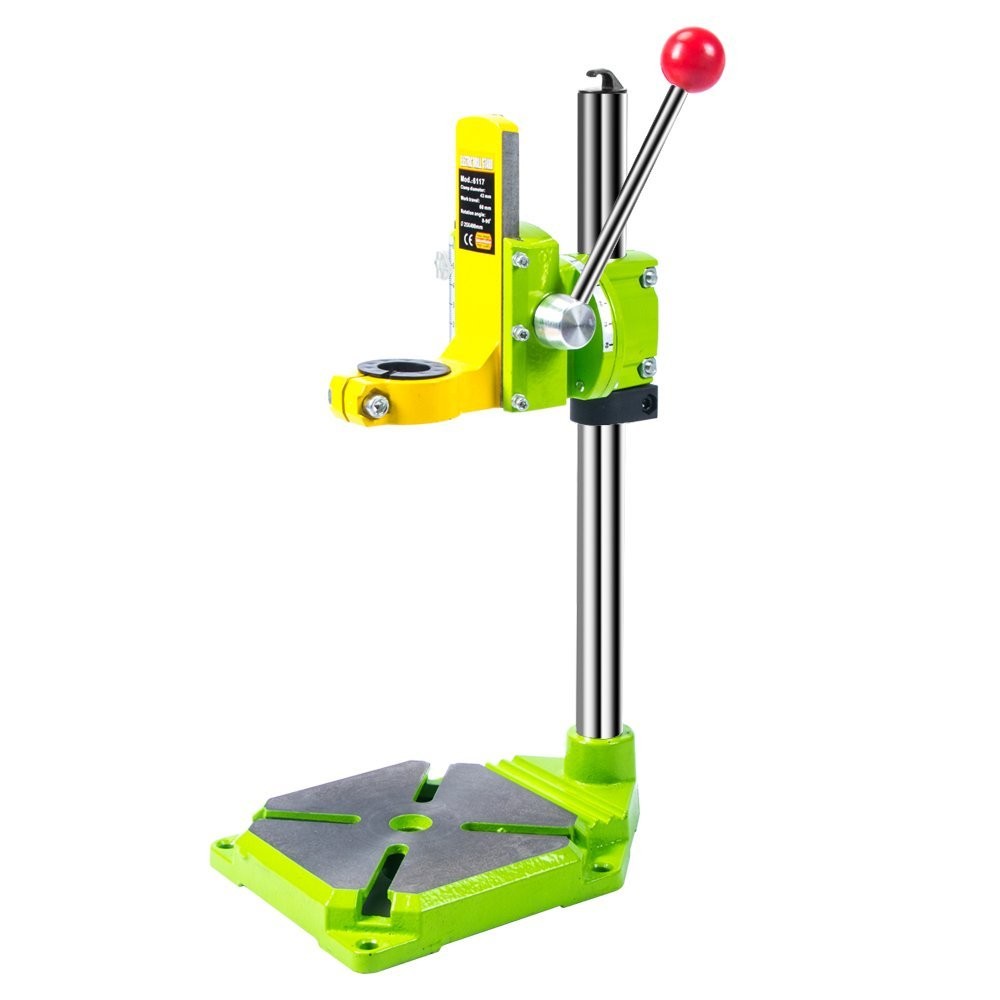 AMYAMY Floor Drill Press comes with 0° to 90° rotate-able to drill slant hole. It allows copper plug readjusting to gauge the accuracy and durability. This high grade Amyamy floor drill press is good for precise graduation, transparent pointer and spacing function.
Further, Amyamy floor rotary tool workstation drill press supports 44mm clamping, and it suits for 5 kinds of different diameter drill. Further, it supports 60mm work stroke and 6-cm down stroke.
The package contains head assembly with column 1set, base 1set, handle and knob 1set, thick and thin brush for clamp each 1set and m4, m6, m8 hex key each 1pc. Read more…
---
More Images of AMYAMY Floor Drill Press / Rotary Tool Workstation Drill Press Work Station
---
Highlights
0~90 Degree rotable to drill slant hole.
Clamping range:(original) 44mm,( after adjusted) from 27.5mm to 43.6mm, there are 5 adapter sleeves that easy to fix the electric drill or grinder.
Cast Iron Bottom Bracket,not aluminum.And it is 4 clamping points – to securely hold work piece
Working stroke: 60mm, Down stroke: 60 mm
Copper plug readjustment to confirm the precision and durable. Precise graduation, transparent pointer, spacing function.
Related Videos