This article will help you be aware of some important issues before you spend that money. The first two points are concerned with choosing the main specs of the drill presses. The last point is to guide you through some of the smaller features you should look for in your purchase.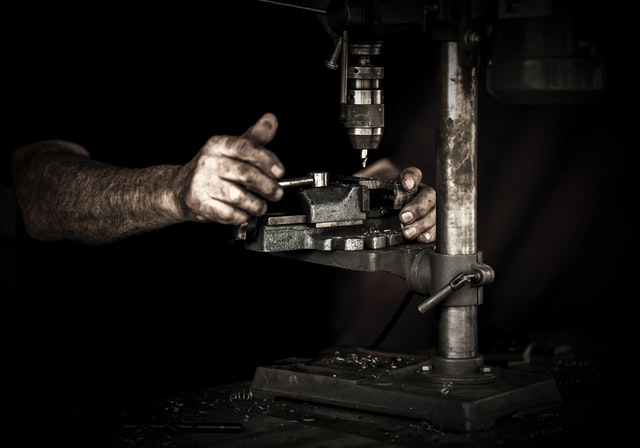 1. Job Material Vs. Motor
The first thing you need to know is the amount of horsepower (hp) that you need. One hp is overkill for most beginners and amateurs. If you are looking at remodeling furniture and mainly working with wood, 1/3 hp will work just fine. If you are looking to work with heavier materials like steel but medium-sized workpieces, 2/3 hp will be more than enough.
However, if you are consistently going to be drilling 2″ holes in thick steel pieces, then maybe one hp will not be a bad investment.
The size of your workpieces is also an important point to consider. Suppose you are looking to work with furniture, cabinetry, treehouses, and similar jobs. In that case, honestly, you might even be okay with a minimal 3.5″ travel. But still, I would recommend getting at least 5.5″ travel to remain flexible.
Speaking from personal experience, if you are working on unique prototypes of any kind or love to experiment, don't go below 5.5″ travel.
2. Work Frequency Vs. Motor
The other important consideration is the amount of work and daily use you expect from the drill press. The power of the motor is also a good indicator of its longevity. If you are looking to work on one or two small projects, a $75 small drill press with 1/3 hp is fine.
Maybe you are looking to buy a drill press that is going to get a lot of use. Maybe you want to train youngsters on it, or you expect to use it in a busy workshop indefinitely, that motor will not last long enough. It is all about the number of hours of work you expect in the day. In this situation, even if you will be specifically working with wood, go for a higher horsepower like 2/3 hp.
3. Quality of Life Features
Quality of life features go beyond the main specifications of specs. What quality of life features might you want? Let me explain.
Dealing with Play
Drill presses develop play and wobble after some use. Once the play gets too much, you will have to manage it. Older drill presses usually have split quill castings. They allow you to manage any play easily and in a few minutes. You will be able to control any wobble without too much hassle. Try to find a split quill casting for your specs, but it won't be easy, so you might have to compromise on this one.
Depth Stop
Depth stop mechanisms are good for training purposes and also unique and complex workpieces. If you are looking at working with simple workpieces, then it is not necessary, and you can pass it. But if you imagine a scenario where you will be making many shallow holes, make sure you have a good depth stop mechanism. Otherwise, you will have to make a depth stop yourself.
Variable Speed
Most drill presses you will find will have variable speed settings. The question is, how often will you need to change speeds? If you are working in a professional setting where time is really important and the jobs are unique, you want a drill press. This continuously variable speed system uses buttons or wheels to control it.
For most beginners, you will only work with similar-sized and similar material workpieces and drill sizes. Most amateurs don't have to change speed settings for weeks or months on end. If you identify with that, don't splurge on continuous variable speed and automatic control.
Pulley Material
Beginner drill presses often save costs by installing aluminum pulleys for the speed system. Don't do that. Spend $10 more and get a drill press with steel pulleys. For minimal use, aluminum pulleys might work for you, but if the drill press has used aluminum pulleys to cut costs, who knows what other expense they skimped out on.
Sound Reducer
To know a good drill press, look for ways to reduce the machine's noise and vibration. Open the top box with the pulleys and inspect if there are rubber pieces installed. If you don't see those rubbers, you should know the manufacturers did not pay attention to reducing noise.
If you are working in your home, you need to look into how the manufacturer minimized the machine's noise and buy the drill press that cares about that.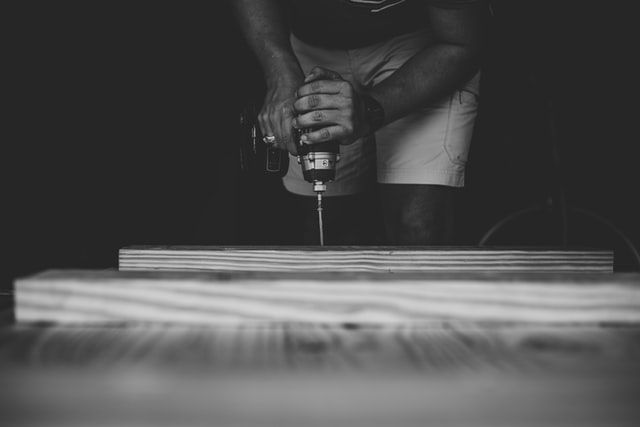 Final Thoughts
Most likely, no store-bought drill press is going to be perfect for you. Everyone has their preferences, styles, and needs. Buy the drill press that gets you the closest to your goals, and then create modifications to make your drill press the perfect machine.
[home]