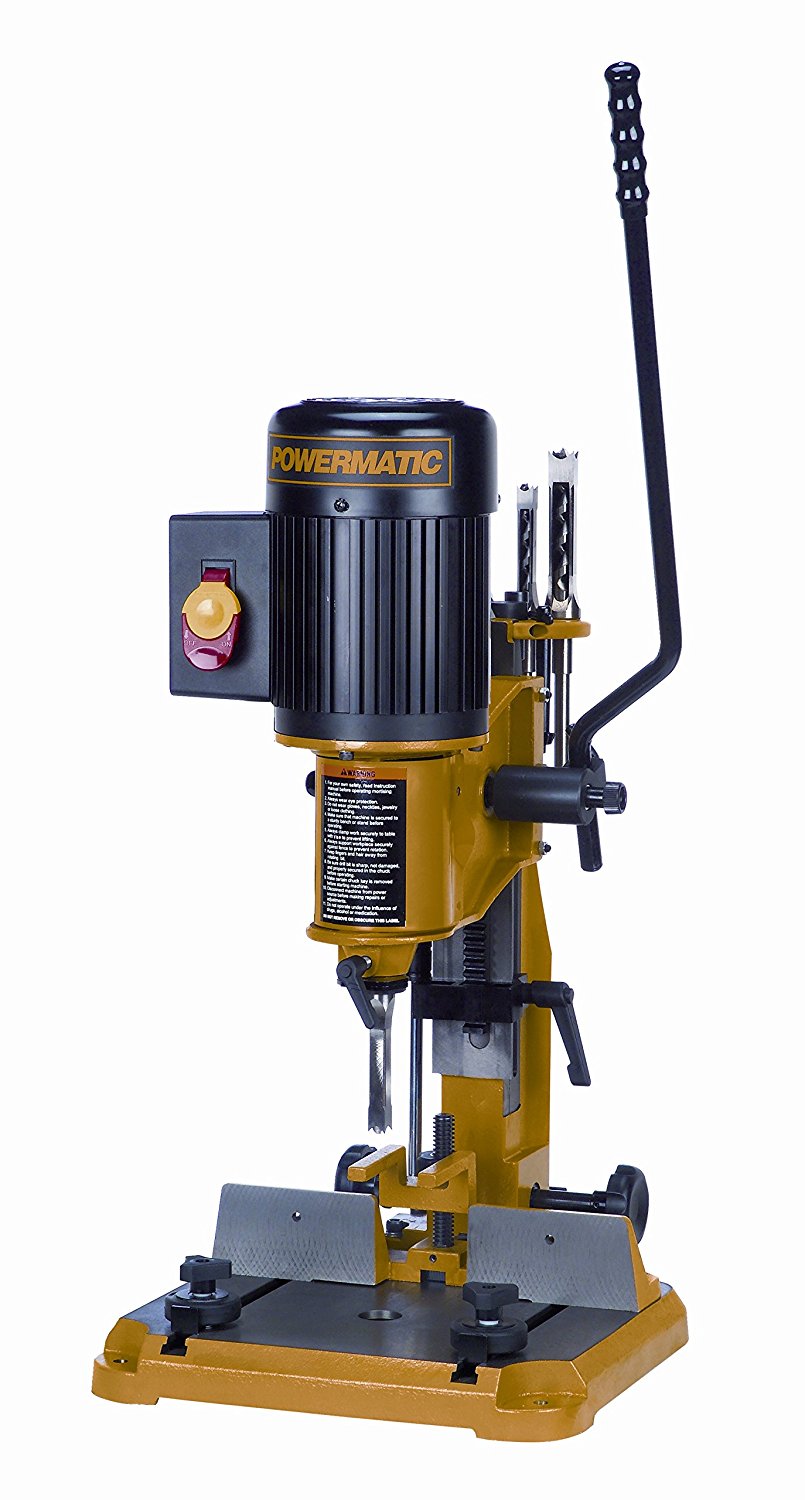 Powermatic 1791310 PM701 3/4 Horsepower Bench Mortiser operates up to 1725 RPM with 5-1/2-inch head stroke capacity. It also comes with a rescindable handle for left or right hand operation. Powermatic 1791310 PM701 unit includes mortiser, 3/4-inch chisel bushing, chuck extension adapter, chuck key and handles.
Further, Powermatic 1791310 PM701 bench mortiser comes with 16-5/16 By 13-3/4 inches base to deliver reliable and solid performance. This product is also supported with one year of warranty for the peace of mind.
Other important features are 3/4 HP bench mortiser with 1/2 inch chuck, in-line depth stop and 5/8 and 3/4 inch bushing sizes.
The overall height is 17.4 inches from top to bottom, overall width is 19.2 inches side to side, overaill depth from front to back is 24.2 inches and overall weight is 120 LBs. Read more…
---
More Images of Powermatic 1791310 PM701 3/4 Horsepower Bench Mortiser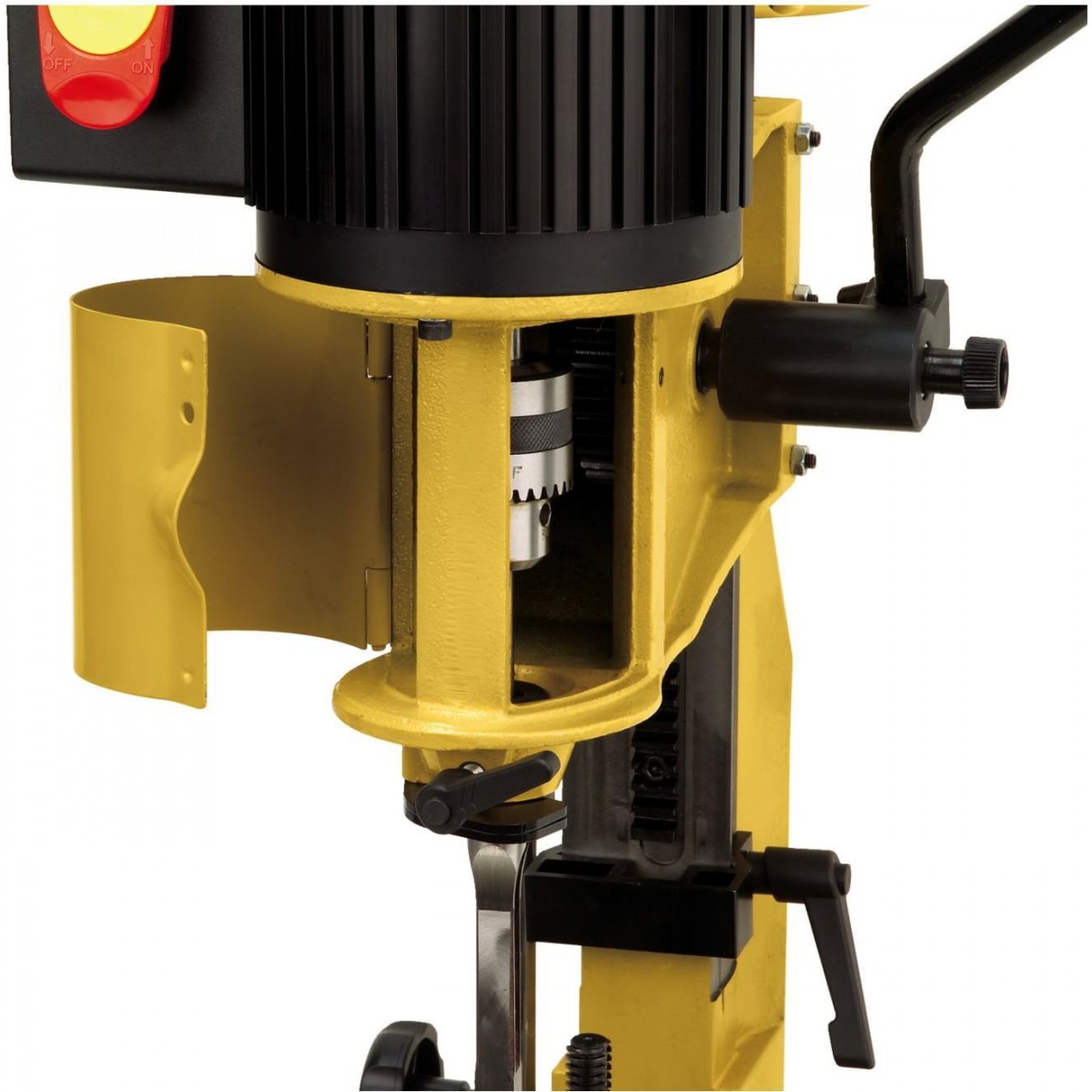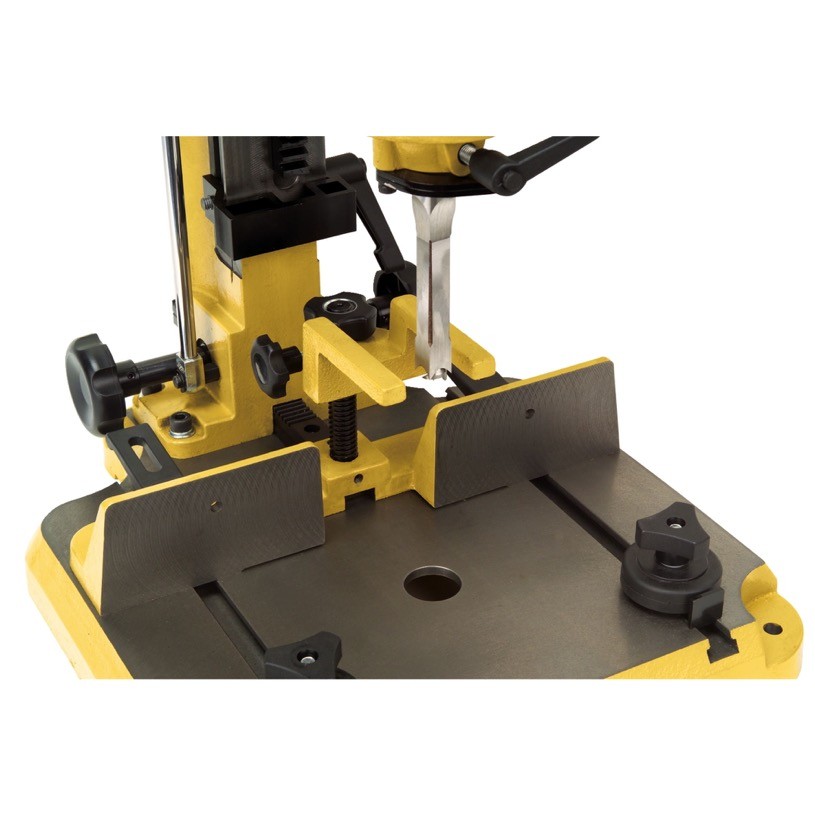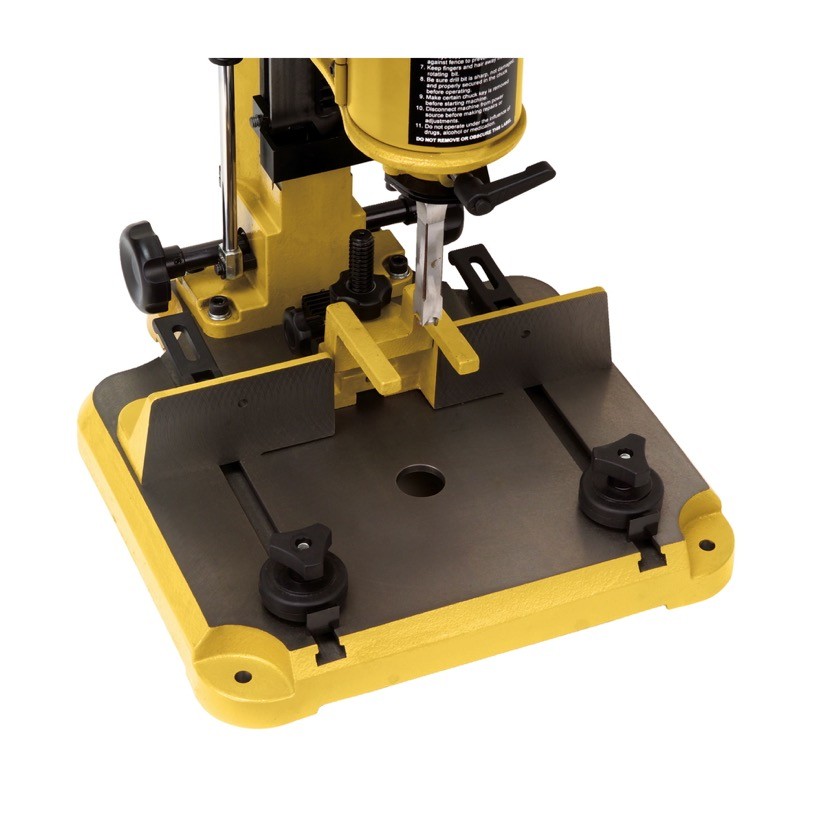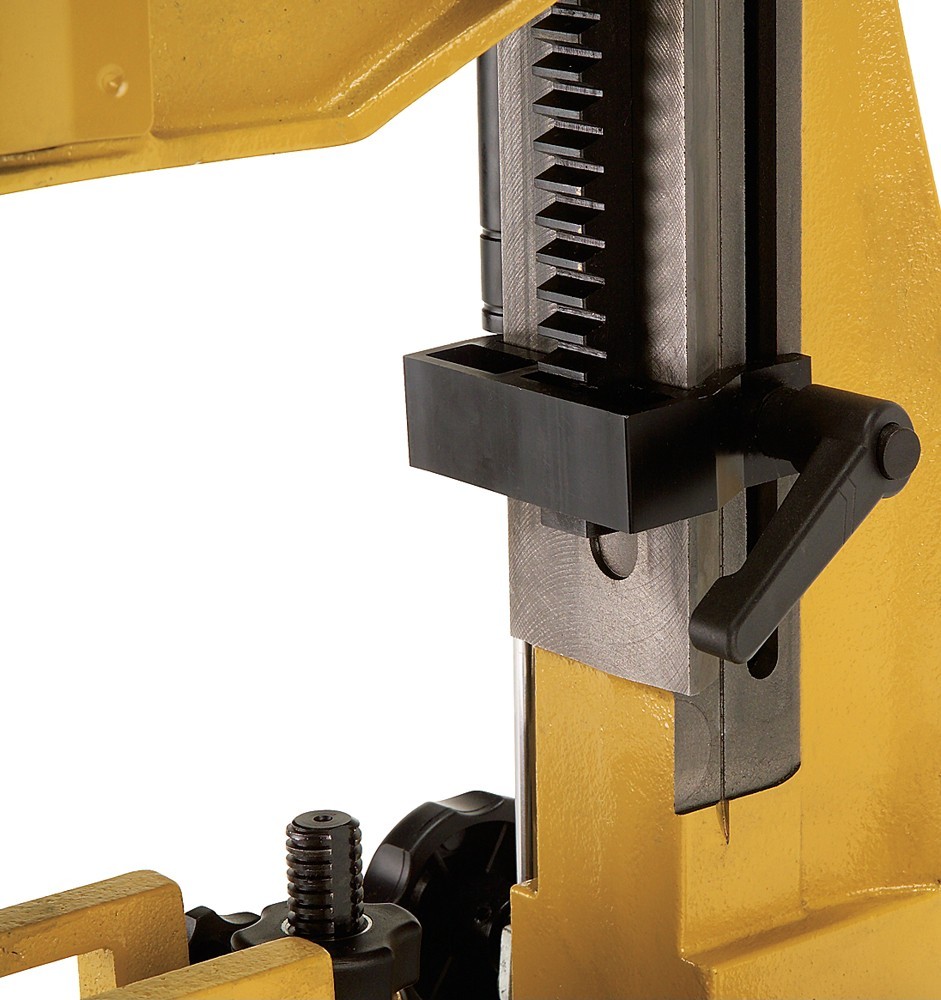 ---
Highlights
Operates up to 1,725 rpm, 5-1/2-inch head stroke capacity, reversible handle for left/right-hand operation
Stock hold-down with a double lock system, top and side, to eliminate slippage of workpiece
In-line depth stop allows stopping at pre-set depths without racking the bit to the base
Heavy-duty Reversible handle can be installed to either side of the head without tools
3/4-horsepower bench mortiser with 1/2-inch chuck, in-line depth stop, and 5/8- and 3/4-inch bushing sizes
2 integrated bit and chisel spacers for quick set up
Quick action Cam lock will quickly lock fence in position with one 90° movement
---
Related Videos
---
[home]