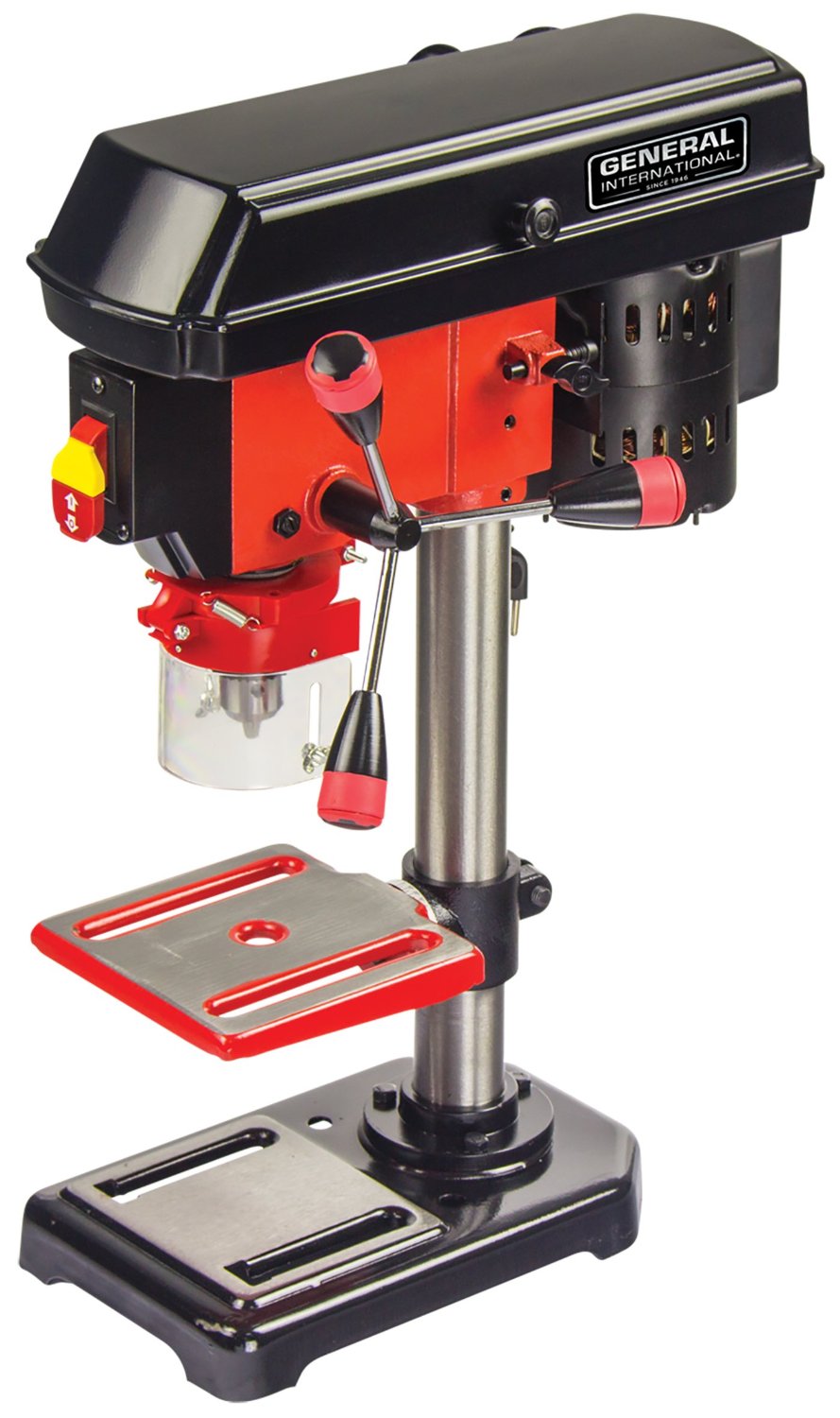 General Intl. Power Products DP2001 8″ 5 Speed compact drill press can drill through most materials. General Intl. Power Products DP2001 is ideal for home or workshop.
If you are looking to buy a drill press for accurate drilling, this General Intl. drill press can be the best choice because of the performance it delivers. This is made for accurate and repeatable holes and it does the job more easily and accurately than a handheld drill.
General Intl Power Products DP2001 8 5 Speed Drill Press has been made in a cast iron rigid frame construction. The cast iron material has been used for the head, table, housing and base to ensure precise holes. It has a powerful induction motor that has high grade ball bearings to give the machine an extended life and to deliver the best performance even at high speed. It has 0.5-inch chuck with numerous bits for the versatility. The worktable bevels 45° left and right for those tricky operations for the right angles consistently. The base comes with pre-drilled holes facilitating mounting onto a bench or work stand.
DP2001 comes with a slotted table that allows for mounting clamps and vises for effective work holding. Most importantly, you are going to buy a product from the brand that has a long history since 1946, it has been producing innovative powered tools with great features for all your convenience. General Intl. Power Products DP2001 comes with 2 year limited warranty. Read more…
---
[home]