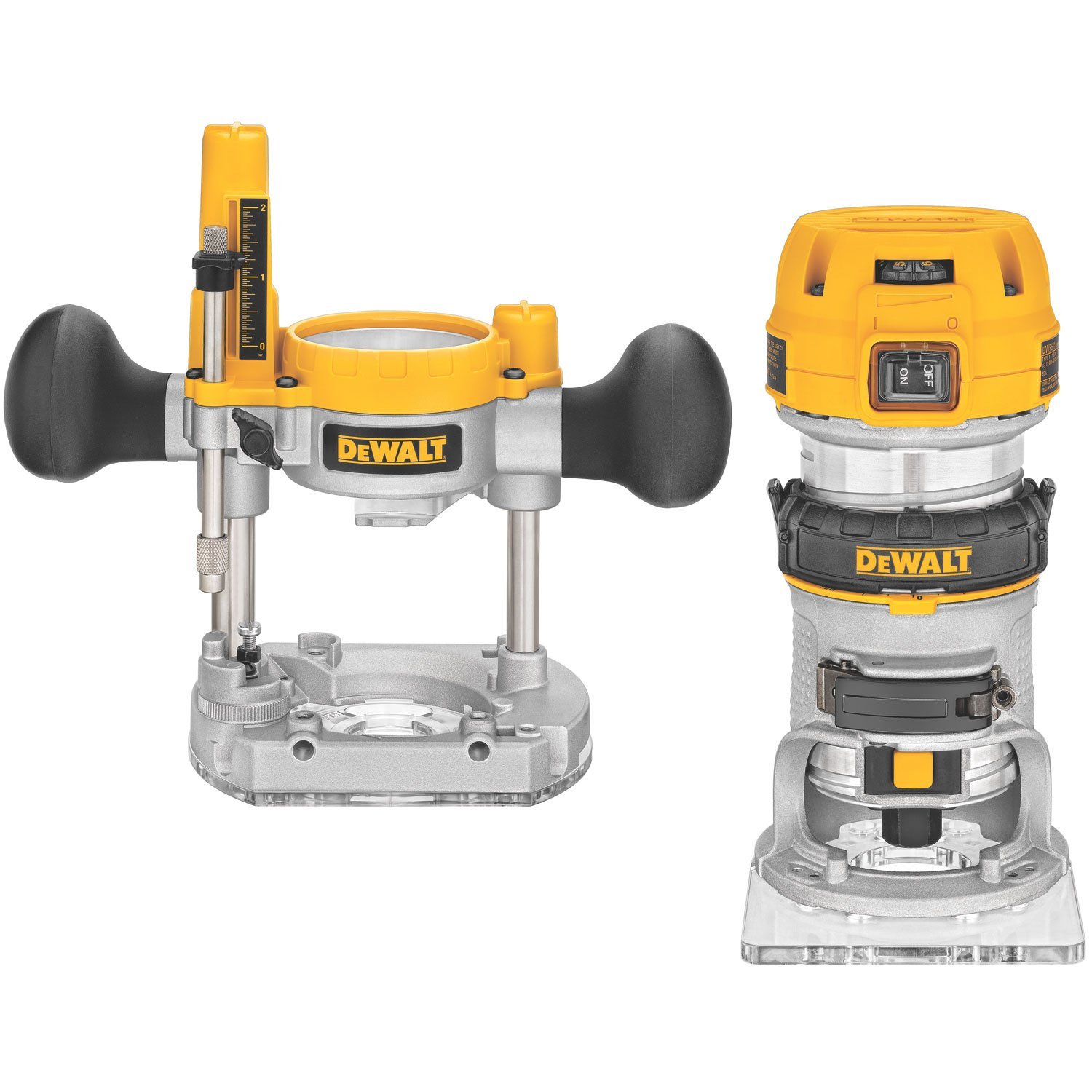 DEWALT DWP611PK Router Combo Kit handles numerous applications such as small bevel cuts, large edge profiles as well as heavy flush trimming. Apart from the powerful 1.25 HP motor, DEWALT DWP611PK comes with a dual LED lights for lighting up the working areas.
The package comes with both fixed as well as plunge bases and it is also available just with a fixed base. Since, it features a powerful motor so it delivers significantly more power than others to making you more productive than others. It supports variable speed control so that you can manage the tool and decide the speed level in a better way as per your specific requirements.
DEWALT DWP611PK Variable Speed Compact Router Combo Kit has a contoured grip placed near the work surface that gives a great level of control providing both precision and productivity on the job site. The soft starting motor has full time electronic feedback that maintains motor speed through the cut.
The router combo kit also comes with an adjustment ring that enables controlled bit depth changes within 1/64-inch. DEWALT DWP611PK router combo kit is backed by 3 years of limited warranty on defects and workmanship that is valid from the date of purchase. The box contains DEWALT DWP611PK compact router with LEDs, standard fixed base, wrench and operating instructions. Read more…
---
[home]